Pre-K, day one, September 1st, 2009
Where my kid currently likes to hang out.
looking goofy with crimped hair.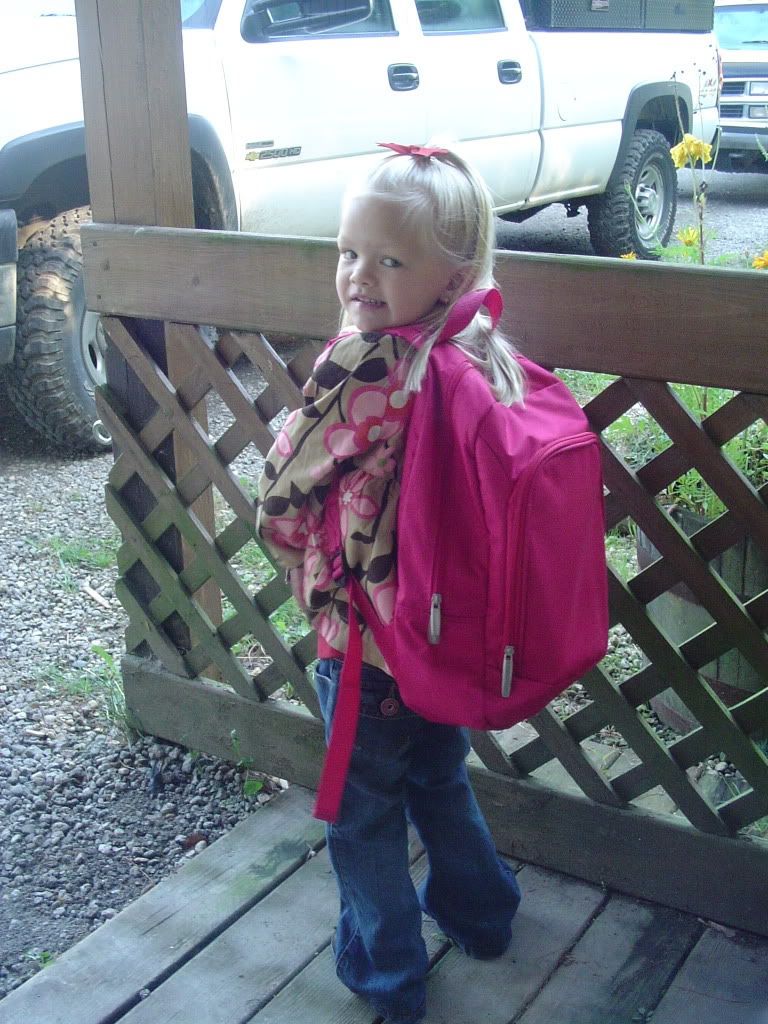 Pre-K, day one, take 2!
driving to school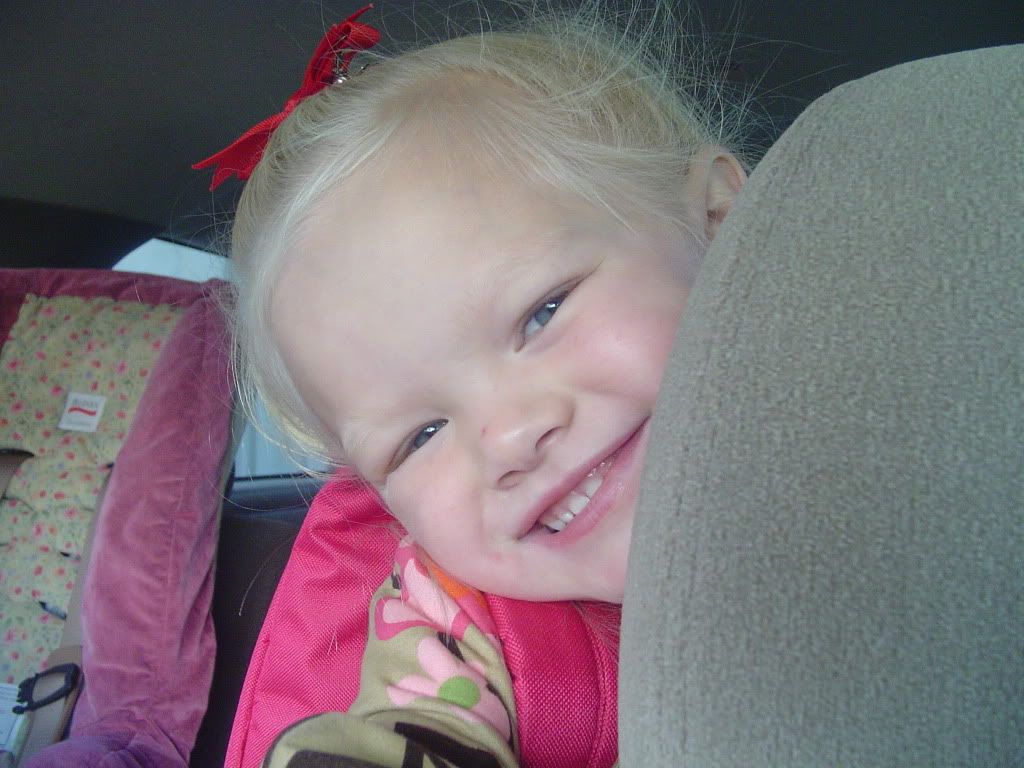 waiting in car line for her teachers to come and get her.
bowling, september 1st
attempting to get out the door, but she has to make sure the dang hamster is ok, pre-k, day two
not a great picture, lol, she looks like a goof. and yes our kitchen cabinets look like hell, I didn't realize that would be in the picture, lol!